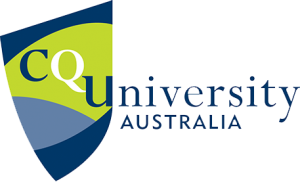 1. CQU International Student Scholarship
Please see attached flyer
• 20% scholarship value for duration of degree (Ts + Cs apply)
• Min. 75% GPA from recent studies is required to apply
• Scholarship is open for Indonesian students for all Bachelor and Master course work degree programs
2. Locations
CQU has multi-campus destinations. CQUniversity has 16 campuses including newly merged regional Queensland campuses in Gladstone, Emerald, Mackay and Rockhampton along with existing campuses in Adelaide, Bundaberg, Brisbane, Cairns, Gladstone, Mackay, Melbourne, Perth, Rockhampton, Noosa, Sydney and Townsville.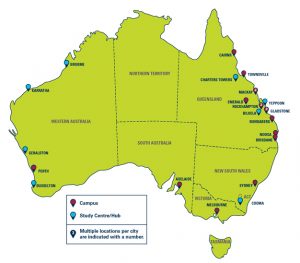 3. CQU Profile
CQUniversity Australia has transitioned into one of the world's leading universities, having been rankedby the prestigious Times Higher Education as one ofthe world's top 2% universities (World University Rankings 2016 – 17)and among the world's top 100 universities under 50 years old (Young Universities World Rankings 2017). This reflects our commitment to research, learning and teaching, international outlook as well as providing the best student experience. These achievementsare further strengthened by the2015 Quality Indicators for Learning and Teaching results which show we outperformed most other universities in Australia on full-time graduate employment success, graduate median salaries and student support.
For 25 years, we have built a reputation as a provider of quality education, allowing thousands of international students to benefit from:
• A wide range of study locations with campusesin Adelaide, Brisbane, Bundaberg, Cairns, Gladstone, Mackay, Melbourne, Noosa, PerthRockhampton, Sydney and Townsville
• High-quality courses at affordable tuition fees in English language, vocational training and academic degrees
• Over 100 internationally recognised qualifications spanning arts, business, education, engineering, hospitality, IT, nursing and sciences
• Internships and work placements to maximise your job prospects
• Scholarships at undergraduate and postgraduate levels
• Optional Term 3 to help you fast track your study and enter the workforce sooner
• Distance education so you can complete your course in your home country
• Modern teaching facilities with seven world-class research centres
• Comprehensive support services from the day you enquire to after you graduate
• A learning environment where social change, innovation and making a difference is nurtured and developed.
4. Rankings click here
Top 2% in the world (Top world 500) Times Higher Education Rankings
Top 150 under 50 (Times Higher Education Rankings)
Top 3% world ranked (QS World University Rankings)
5. Links
a. CQU You Tube
b. Indonesian Student Video
c. Internships Video
d. CQU Melbourne Campus
e. CQU Sydney Campus
f. CQU Brisbane Campus
g. CQU Rockhampton (main campus)
h. Facebook
6. Entry Requirements click here
7. CQU URL Indonesia click here
8. CQU Handbook for Course Searches click here
9. CQU ELICOS and Pathways Link click here